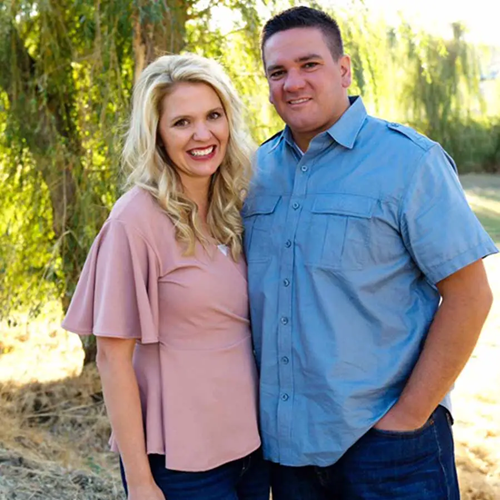 CONTACT INFORMATION
---
Our Physicians Assistants are medical professionals with thousands of hours of medical training and experience. They offer a versatile talent spectrum that help us to diagnose, prescribe medications, manage treatment plans and are often a patient's principal healthcare provider. PA's have the ability to focus their studies on specific areas of healthcare such as chronic illness treatment or disease treatment. Our PA's are critical in our mission to provide low-cost quality care to the residents of Southeastern Idaho.
---
I have a passion for helping others improve their health and find a great sense of fulfillment when my patients achieve their goals and desires. I have even been honored to have the highest patient satisfaction rate for 4 continuous years when practicing in Mountain Home. At Physicians Care Centers I split my time between our Immediate Care and Optimal Care clinics because I love to see patients who need treatments for both chronic and acute conditions.
When I was 14 years old, I was in a serious car accident that pushed me into healthcare because of the amazing medical care I received and – in my own small way – return the favor to those who saved my life. During this accident I lost one of my best friends and I was in a coma for several days as medical professionals and my family wondered if I would survive. After several difficult months of recovery, I am here today and my desire to work in the medical field has come true.
I am a home-grown rough and tumble farm gal with 4 sisters and no brothers. I was born in Rexburg and only moved 1 mile in my entire childhood. I attended Rigby high school where I met my current husband. 
I attended Rigby high school where I met my current husband. We dated on and off until he left to serve a 2 year LDS mission.
During that time, I completed my studies at BYU Provo and graduated with my degree in Exercise Science. Upon his return, we married and after a year of working I was accepted into the Physician Assistant Program at Idaho State University where I graduated with high honors in 2008. After graduation I moved to Mountain Home and enjoyed working with the undeserved population in that area for 8 years while growing my family.
When I am not seeing patients, it's guaranteed that I am spending time with my kids. My husband and I were blessed with 4 children, including our twins and we love to play pretty much any type of board game and spend time outdoors. We like to go boating and I recently discovered my love for fishing! If we're not outdoors, we like to spend our time cheering on the BYU Football team or reading together as a family.
I joined the Physicians Care Centers team in 2016 and I have enjoyed getting to know my patients and love receiving new ones as much as I can!