Urgent Care
The Doctor's Always In
Our Immediate Care Clinics are no appointment necessary, walk-in clinics designed to get you in and get you out with treatment of minor injuries.
Why Are we Different?
Our Process What we do
WE CARE ABOUT YOU
We make every decision during your quick visit with a long term perspective. Understanding your needs to get in and out quickly are accommodated as we make sure the solution isn't just a patch a job. We give you
MEDICAL ADVICES
We train our staff to be bold and treat the root causes of ailing health or injury persistence. A visit to us will guarantee a judgment free but firm treatment plan that targets the exact needs you need to be healthy and increase in overall wellness. We offer professional
MEDICAL SERVICES
We understand that often times we see patients at their worst. Our goal is to get them back to the their best. We've strategically  selected services that meet the needs of the residents of Southeast Idaho while equipping them with the most up to date options.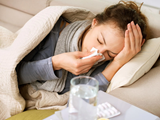 Colds, Coughs, Flu
Whether you're a causality of the flu season or have developed a head cold – we'll help alleviate the symptoms.
Preventative Service and Medications
We train to focus on the root cause of chronic illness and provide the proper treatment plans catered specifically for each individual.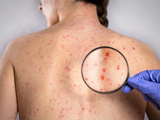 Infection and Viral Treatments
These type of ailments tend to put a complete stop on our days – or weeks – while we recuperate. We  diagnose and treat quickly so you can get back to what you love doing faster.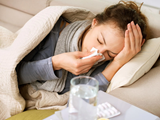 Rashes, Insect Bites, Skin Changes
Instead of standing in front of the mirror and wonder what the heck is going on – get diagnose and treated quickly! Our local providers know and understand exactly what's needed for your care.
Physicians Immediate Care
SouthEastern Idaho's Definitive Urgent Care
12
YEARS WITH YOU
Physicians Care Centers started with our Pocatello Physicians Immediate Care location. We've had the privilege to grow as our communities grow and are honored to a residents first choice for Urgent Care Services.
13
PROVIDERS
Our highly qualified providers each bring different expertise and experiences to our diversified team. Our doctors, nurses, certified medical assistants – and even our admissions are ready for anything that comes through our doors.
78
YEARS OF EXPERIENCE
The combined years of our providers practicing medicine is staggering. The various fields of experience and expertise allows us to treat everything that can happen under the sun. The years spent in the urgent care setting guarantee an optimal experience for our patients.
4557
PATIENTS SEEN LAST MONTH
As one of the regions first Urgent Care Clinic's were honored in our recognition as the first care clinic to visit in times of minor emergency. It also helps that we're local – we've crashed on the same trails, twisted ankles on the same slopes, and winced in pain on the same fields.