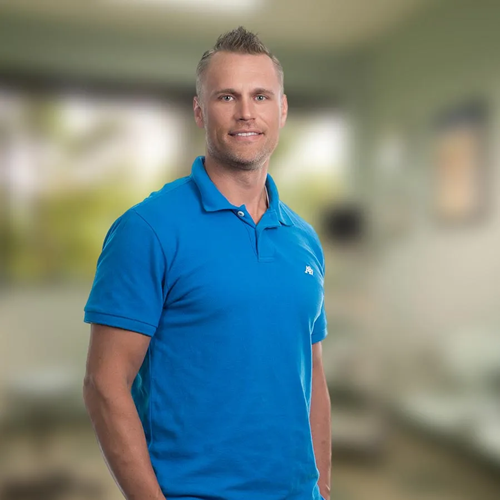 CONTACT INFORMATION
---
Our Physicians Assistants are medical professionals with thousands of hours of medical training and experience. They offer a versatile talent spectrum that help us to diagnose, prescribe medications, manage treatment plans and are often a patient's principal healthcare provider. PA's have the ability to focus their studies on specific areas of healthcare such as chronic illness treatment or disease treatment. Our PA's are critical in our mission to provide low-cost quality care to the residents of Southeastern Idaho.
---
I was born and raised in Sandy, Utah and have one brother who is five years younger than me. I spent a lot of time involved in sports while growing up. I played football, wrestling, baseball and enjoyed weight lifting as well. Growing up, I found my love for the outdoors while hiking, fishing and backpacking in the Utah Mountains. When I visited Idaho in high school, I knew I wanted to go to college here because it was such a beautiful place full of outdoor activities. I moved to Pocatello, Idaho and attended Idaho State University for college. My first couple years at ISU, I also played football for them as well. I attended ISU for both my undergraduate program and my Masters degree in the Physician Assistant Program.
While attending college, I met my future wife during my sophomore year. She was a tennis player for ISU and I was playing football. Our friends set us up on a blind date and that was the end of that. We were married about a year later. We have been married for 17 years now. My wife is a Kindergarten teacher at a private school in town and loves working with children and their families. We have three beautiful children. We have 2 boys and a girl. Both of my boys play travel baseball and enjoy basketball as well. My daughter plays travel soccer and loves all sports. We are an extremely active family and love being outdoors, fishing, hiking, camping and attending every sporting event that our children are involved in. I am also the coach for my oldest son's travel baseball team. It keeps me busy!
While my wife was finishing her education degree, I became involved in personal training and drug free bodybuilding. I learned during this time, how critical lifestyle choices, diet and exercise can influence someone's physical and mental health and change their life and body. During this time, I competed in many body building shows and won several awards including the title of Mr. Idaho. I still enjoy working out and exercising and believe it is critical to having strong mental health.
I currently work at one of our urgent care centers. I have been with the company since it started. I have worked for Physicians Immediate Care since 2007. Our team sees anywhere from 70-100 patients a day. I am extremely grateful for our team, my employers and our work atmosphere, as we could not do this without each other.
I live in a community of 60,000 people in Southeastern Idaho. Since beginning work in 2007, I have seen 7,000-8,000 patients a year. Since the beginning of my career at Physicians, I have had 80,000-90,000 office visits up to this point. I enjoy interacting with patients, hearing their life stories and experiencing life through other people's eyes. This is one of my favorite parts of my job. I love that I am able to contribute to our community, and that I am able to impact multiple families in our community in a positive way and touch lives everyday