Physicians Care Centers is currently providing limited patient care as we recover from a cyberattack. We are open and paper charting. We are doing our best to call patients directly to confirm or reschedule any upcoming appointments.
To get in touch with our Pocatello team, please call (208) 478-7422.
To get in touch with our Chubbuck team, please call (208) 237-7911.
Click here to learn more.
We apologize for any inconvenience this may cause you.
Thank you!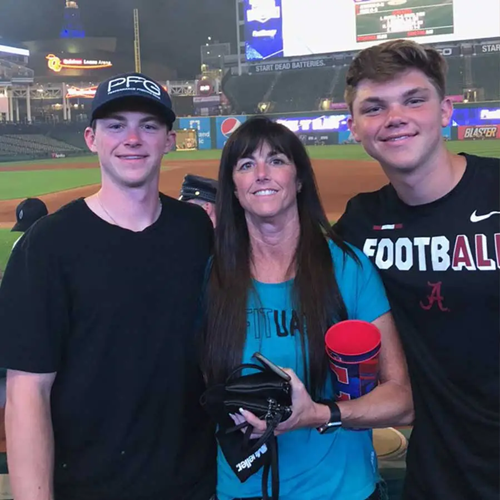 CONTACT INFORMATION
---
Our Physicians Assistants are medical professionals with thousands of hours of medical training and experience. They offer a versatile talent spectrum that help us to diagnose, prescribe medications, manage treatment plans and are often a patient's principal healthcare provider. PA's have the ability to focus their studies on specific areas of healthcare such as chronic illness treatment or disease treatment. Our PA's are critical in our mission to provide low-cost quality care to the residents of Southeastern Idaho.
---
I absolutely love what I do. Everyday is different and brings on a new set of challenges and solutions. I am blessed to work in all three clinics offered through our care centers. I can't say which one I like the most because I love them all and I am able to witness patients achieve new levels of health and wellness as we guide them through the healing processes of both body and mind. I have the privilege to treat those needing immediate care in our urgent care clinic or assist those in reclaiming control of their chronic conditions in our primary care clinic, or helping those battling depression, anxiety, schizophrenia and mental health issue in our Mental Health Services clinic. This can all happen in a week! How many people get to say that?
I grew up in up in Pocatello generally doing that incredible things Idaho offers to its residents. In high school I met my first true love – a little yellow VW Bug that I drove to volleyball, softball, basketball, tennis, drill team, flag team and to my meetings for National Honor Society. I was able to receive a scholarship for volleyball playing at North Idaho College. I have a Bachelor's degree in both Biology and Physician Assistant Studies and pursued a masters degree in Public Education until the school of motherhood took over!I have a Bachelor's degree in both Biology and Physician Assistant Studies and pursued a masters degree in Public Education until the school of motherhood took over!
I have two sons, Dylan and Nathan, who are quite simply wonderful, and my dog Maxx is pretty awesome as well. If I could, I would spend my time traveling all around the world with my friends and family. I love the exposure to new places and experiences! I enjoy any and all sports both in participating or watching and continue to enjoy that variety of activities Idaho has to offer.
I've worked many years in the medical field here in Pocatello Idaho. I started in the emergency room at Portneuf Hospital for three years after graduation and then worked at Primary Care Specialists for 15 years in their Sports & Orthopedics center. I joined Physicians Care Centers in 2015 because of their revolutionary approaches to health. My treatment plans are focused on root causes for deteriorating health which often means there is no 1-pill-fixes-all remedy when I see my patients. I wish I could make everyone feel better immediately but true health and wellness develops progressively and requires constant care each day. I am here to assist and lighten the burdens of transition from unhealthy habits into positive ones.